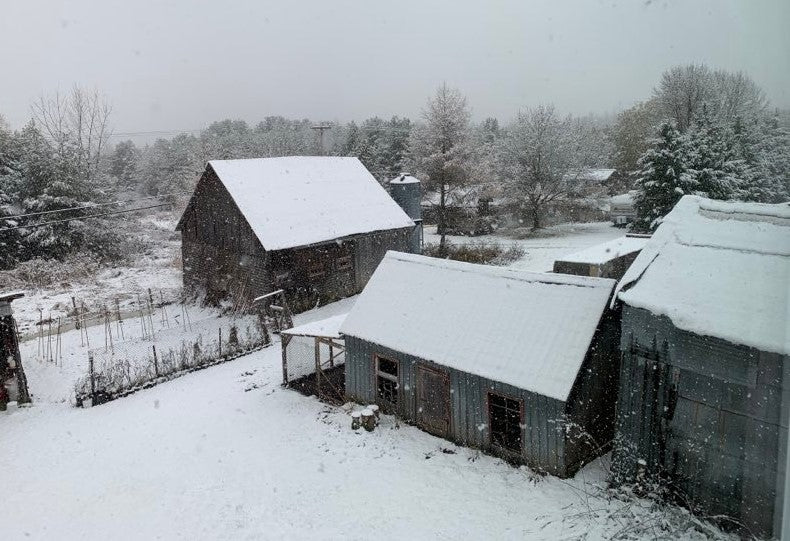 Cavendale
In 1911 my great-grandparents bought the farm and named it after the county where my great grandmother was born in Ireland; CAVAN and added DALE, which means valley... (it was trendy doing so at the time)
They operated one of the largest dairy farms in the region, cultivating the land with oxen and horse-drawn implements (which are still here!). They were in tune and in harmony with nature, which was normal in those days!
They founded their family here:
Doris, Henry and my grandmother Veronica (known as Pilly).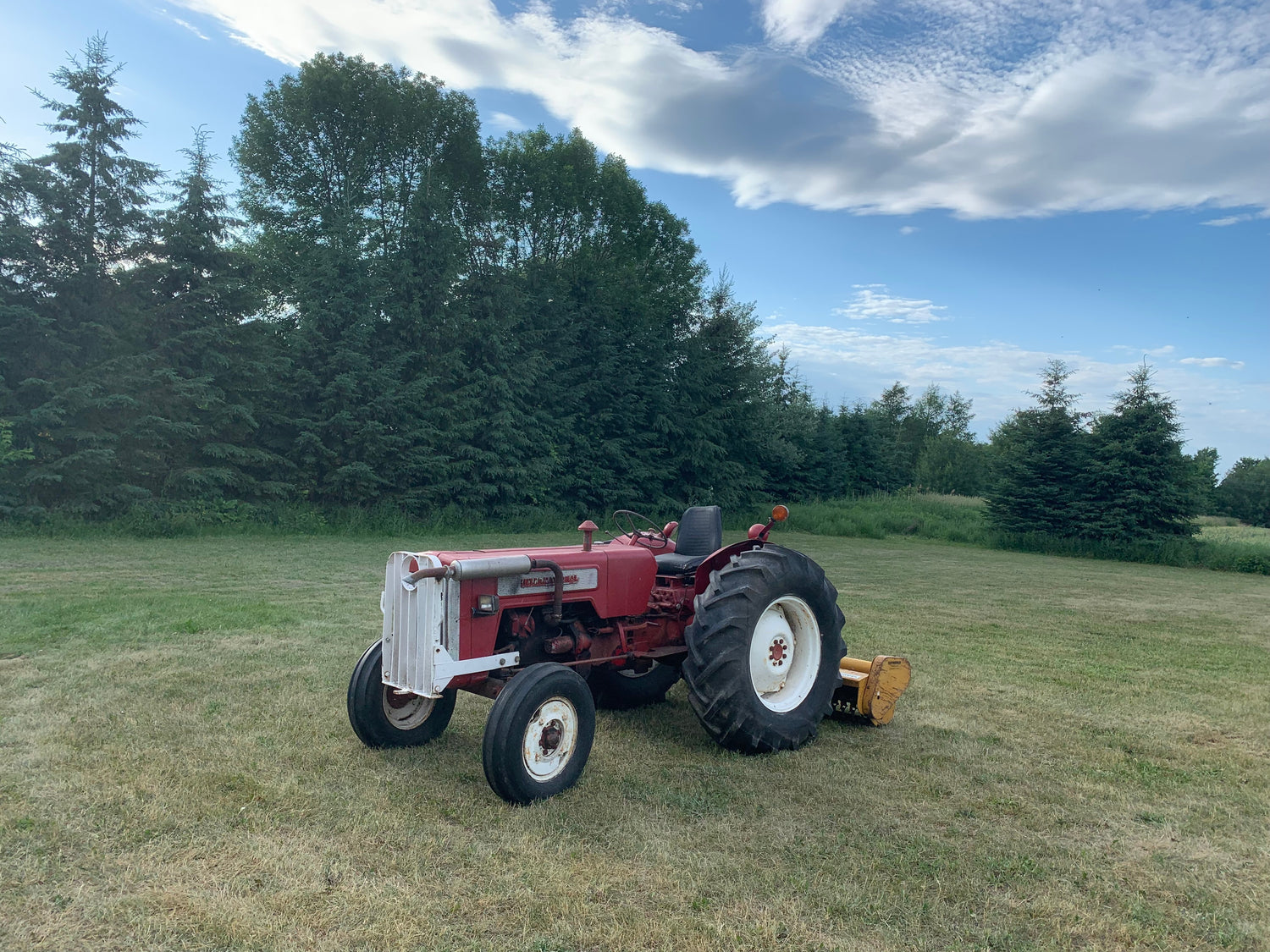 Since 1996
After my great-grandparents passed away, Henry continued to operate the farm, but shortly after he died in a car accident, so Doris took over.
With the help of Guy (my father), who took care of the farm chores before and after walking to school, they managed to keep the farm.
When Doris left us in 1995, I progressively abandoned my artistic activities in Montreal to settle here and I succeeded, with the help of my family, my parents and my aunt Stella, in acquiring the farm in the fall of 1996 with an unequalled pleasure and pride.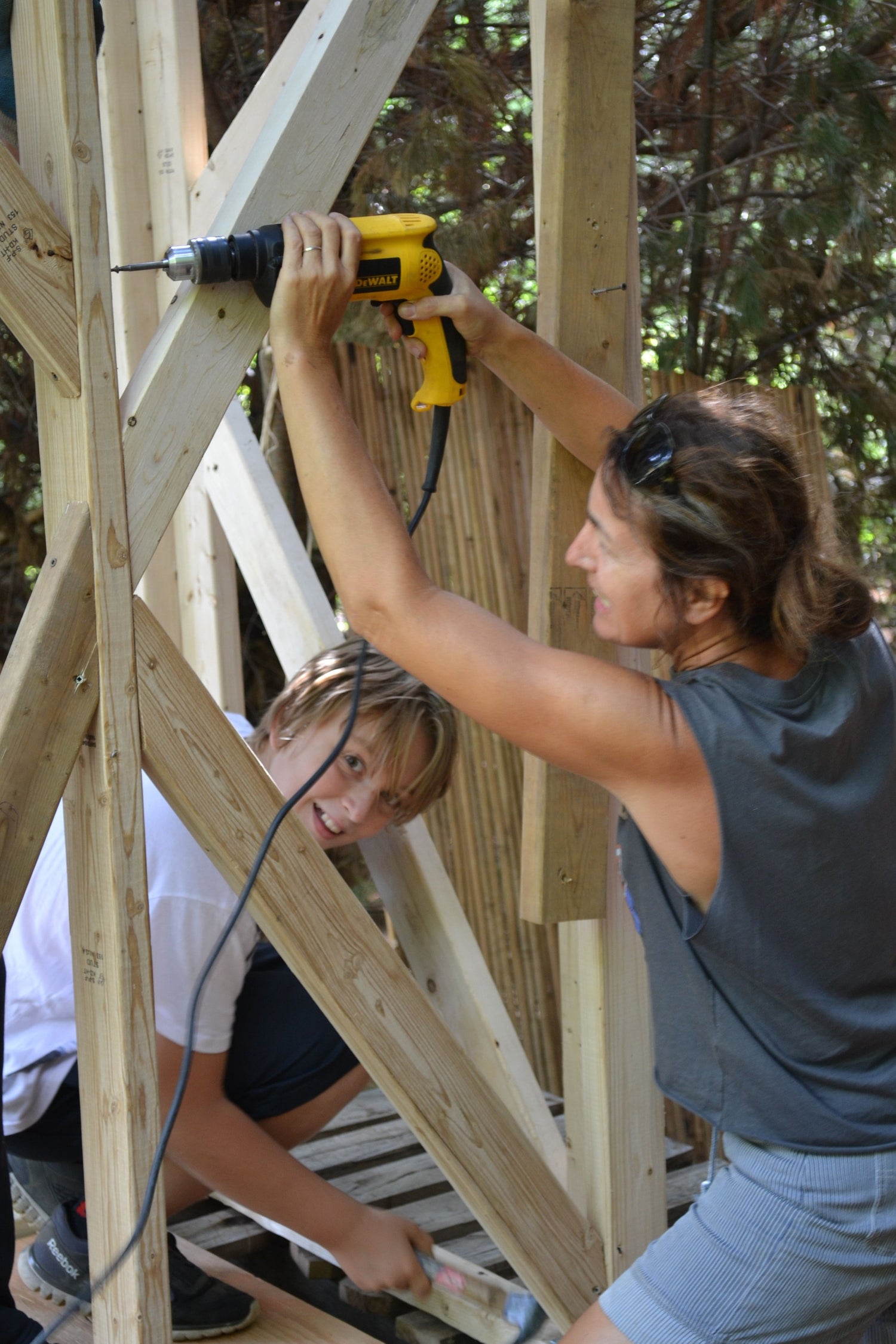 Patricia Maurice
Since my arrival at the farm, I have been developing my skills through small-scale agricultural projects by perfecting my organic practices, always with an ecological vision, and especially in harmony with nature.
This is where I started a family – I now have 3 wonderful children – while continuing my career as a flamenco dance teacher.
In 2021, now that my children are older, I decided to devote myself solely to the farm in order to develop a viable project as a small business. Garlic has been my favourite crop for many years, and thanks to the introduction of a good friend, black garlic knocked on my door at just the right time. It's the kick-off!
Our mission, vision and values
Vision : Our vision is to become a leading producer/supplier of organic garlic and black garlic in Quebec and Canada, with products that stand out for their quality, flavours, textures and presentation.
To participate in the sustainable development of the garlic market with a dynamic vision of evolutionary and judicious growth.
Mission : To grow, harvest, process and offer quality, homegrown, organic and delicious food to satisfy our taste buds and improve our health. To promote black garlic as a superfood, to encourage people to integrate it into their eating habits and to offer good customer service.
Values ​​: Respect the soil and continue to encourage biodiversity on the farm. Use environmentally responsible packaging. Develop a sustainable organisation. Provide good working conditions.
- Offer black garlic year-round
- Wild pick fiddleheads and wild flowers
- Harvesting green garlic (spring garlic or new garlic)
- Produce edible flowers, sweet corn, vegetables and herbs
- Making delicious products from my harvests, such as: pesto (classic and other varieties), black garlic emulsion, finishing salt with black garlic, spruce shoots and flowers, etc.
- Install a self-service micro kiosk at the farm
- Renovate one of the farm buildings to accommodate the new garlic crop
- Picking garlic flowers and garlic in the field (around 100 000 heads!)
- Have a stand at several farmers' markets in the region
In a nutshell
The magnificent small farm of 96 acres never touched by the usual chemical products found in agriculture is still in operation, offering us a soil of great quality, rich in biodiversity and certified organic with Québec Vrai (PV16031).
It is important to me to preserve this little natural jewel, to make people around us enjoy it by offering good healthy products made with love and passion!
Moreover, my daughter Simone is interested in the farm and wants to start her own agricultural project – brilliant!
We will keep you posted…