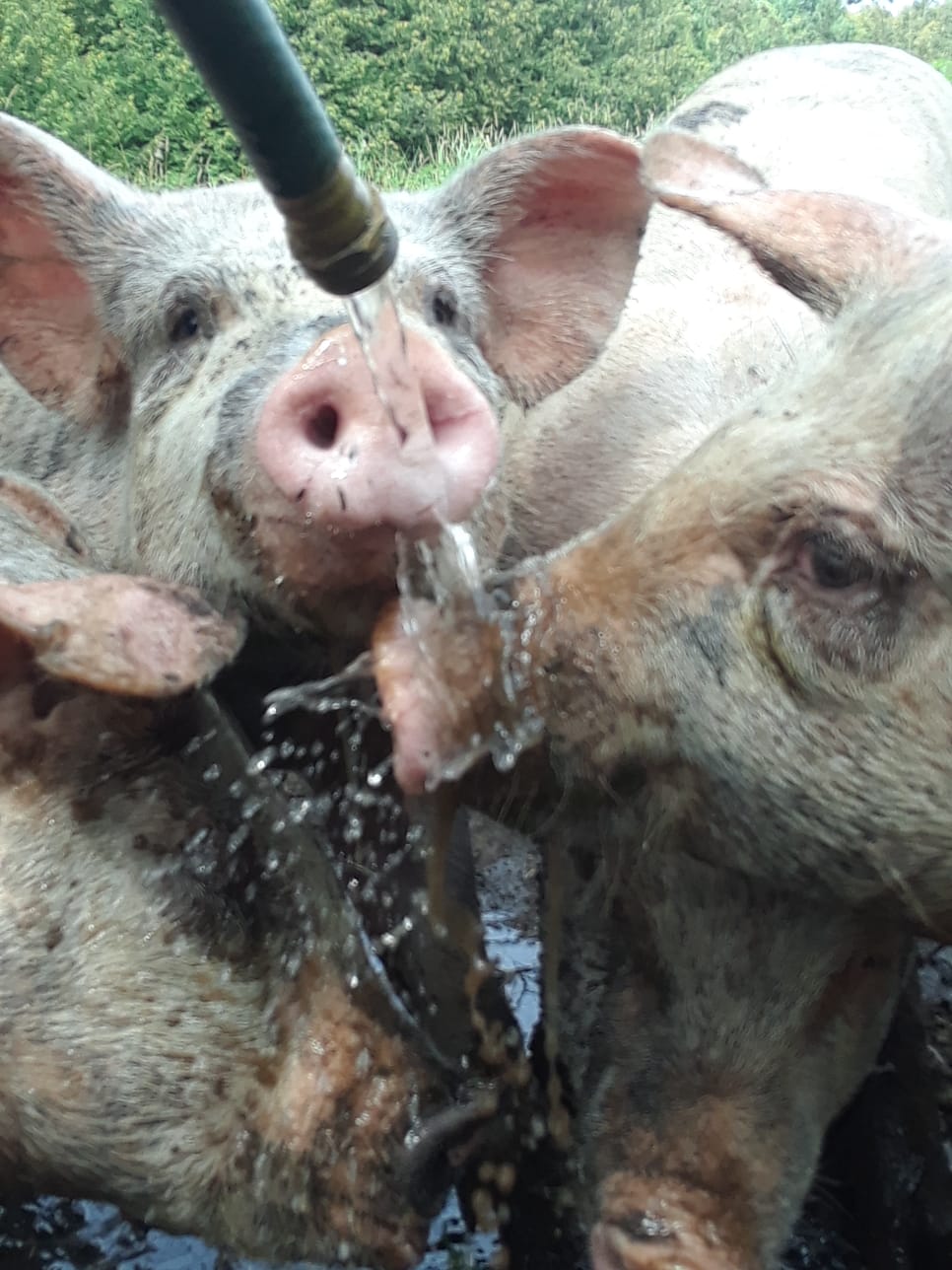 Simone's pigs
We have been raising pigs in the pasture since the very beginning. We spent our first summer with our three little pigs!
We choose only females for their friendliness and pink Duroc breed for the tenderness and the good taste of the meat.
Every summer we welcome a dozen little piglets who happily spread out in an acre of natural pasture while having fun!