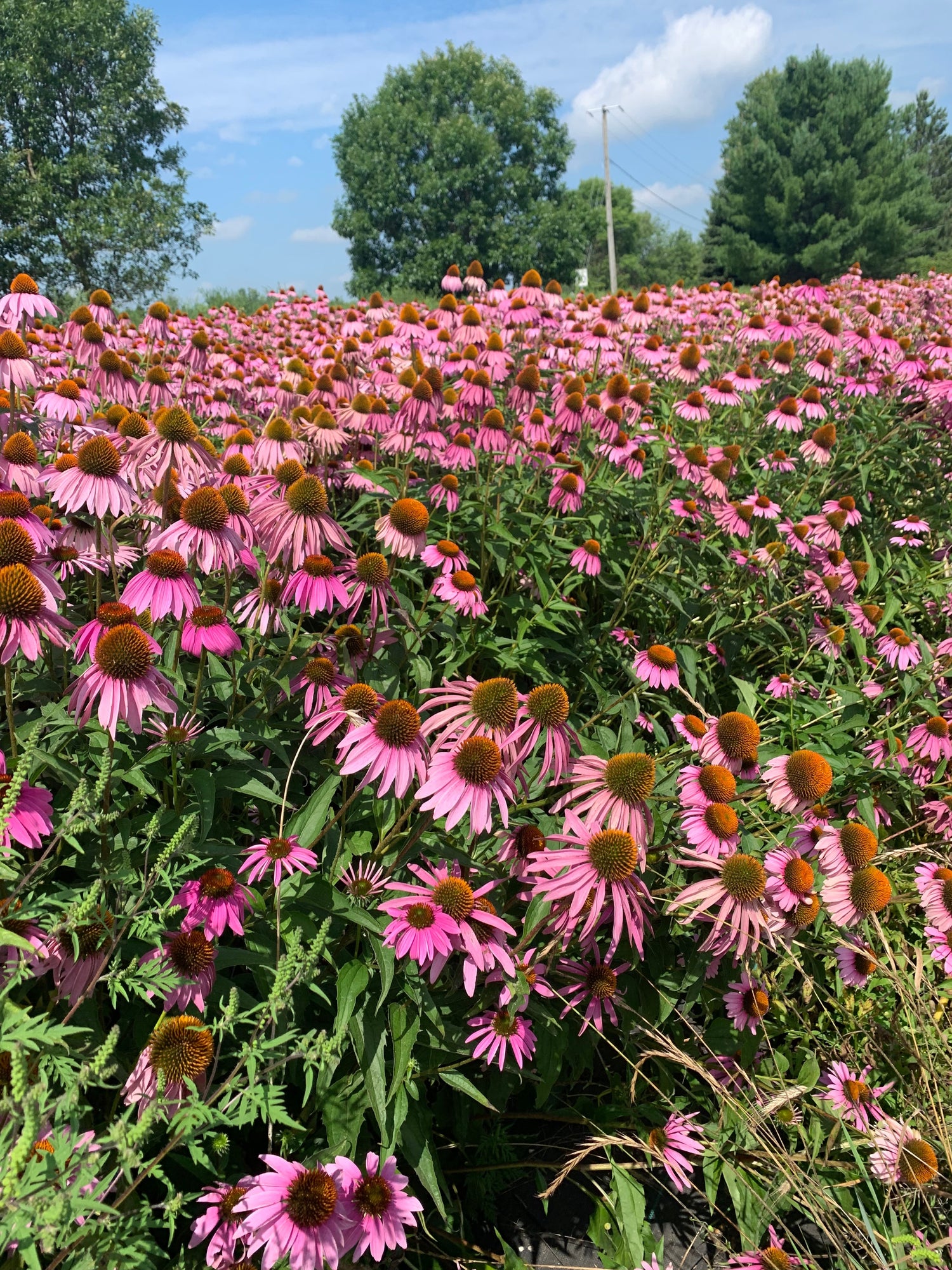 Echinacea
Widely used by Native Americans, we have been growing echinacea purpurea since 2016, our plants are beautiful and super well established. They make us see life in pink every summer!
Echinacea is an ally for our health, used to awaken and stimulate the body's immune defences in case of bacterial or viral attacks, it is especially effective in preventing various infections of the respiratory tract, the flu, colds ... everything that affects the ENT sphere.
We offer live plants in pots (to be picked up at the markets or at the farm), as well as dried leaves and flowers to be consumed in herbal tea.
As with all herbal medicines, it is recommended that you consult a professional to find out the right dosage for your situation.
Collapsible content
Internal use

Immune system stimulation; respiratory anti-inflammatory;

natural antibiotic, anti-infectious; anti-flu, anti-allergic.

Preventive and curative.
External use

Healing and antiseptic, echinacea is used externally to relieve skin disorders (wounds, abscesses, boils, eczema ...)
Precautions for use of Echinacea

Echinacea should not be used at the same time as steroids or immunosuppressants.

The use of Echinacea is not recommended for people suffering from autoimmune diseases or progressive diseases. It is also not recommended for people allergic to plants of the Asteraceae family, as well as for pregnant and nursing women.